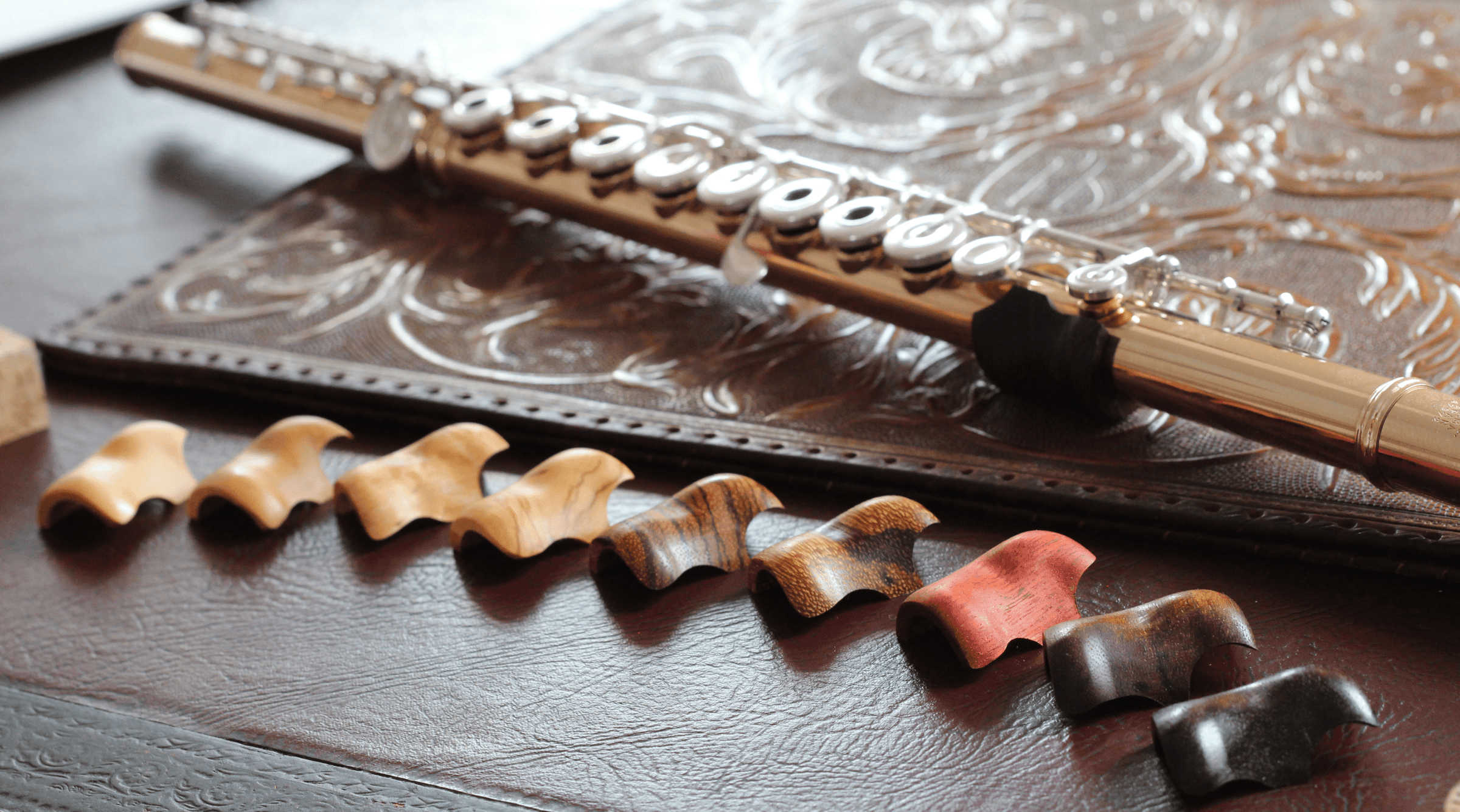 The smart finger rests
Improve your comfort & feel more connected to your flute. Get rid of tensions or unbalances while playing.
DISCOVER NOW
Less tensions
Reduce hand stiffness, pain & unbalances in the hand. Find a suitable position for your right thumb and improve the overall shape of the hand.
More stability
Feel a more secure grip to your instrument and focus on your playing.
Easy mounting
Apply to the flute easily with double-sided tape. Fit in every case, no need to remove it.
Improve your comfort
Woodify Wave and Twig solutions are designed to improve your comfort and connection to the flute. These wooden rests ensure a great comfort, while integrating with the instrument acoustically. The great acoustic properties of wood ensure the transmission of all the vibrations of the instrument. You feel more connected to the instrument and to the sound, while feeling a secure grip on your flute
Wave
The Woodify Wave is a left hand finger rest. Increase the distance of the hand from the mechanics to release tensios and improve technical agility. Puts the hand automatically in a natural position.
Twig
The Woodify Twig is a rght finger rest. It helps to improve the stability of the thumb. The ideal shape ensures a great flexibility in placement. The compact shape feels very comfortable and the solution fits in every flute case. No need to remove it.
Gina Luciani on Wave & Twig