I wasn't sure which ring would fit my silver flute best, and as a birthday gift to myself, I decided to by the triple pack and try them all. I am so happy about this decision. Each one changes and improves my sound in a slightly different way which first me perfectly as a teacher, soloist and orchestral flutist. There truly is something in this pack for everyone.
A powerful tool
Woodify is a one of a kind sound solution, that helps you upgrade your flute. It uses a very simple acoustic principle to change dramatically the quality of your sound.
How it helps:
Increase the resistance & response of the instrument 
Get a warmer & denser sound
Improve staccato quality 
Get the most out of your head-joint
Different woods for all kinds of flutes 
Doesn't scratch the instrument
Adapt the sound effect by adjusting pressure
Greater sound
Woodify intensifies the harmonics. Your flute will therefore gain more volume, as well as focus.
Adaptive effect
The tighter you fasten the screw, the greater the effect on the sound. Adapt Woodify to your needs.
Easy mounting
Slide the ring on your head-joint, fasten it at the desired position and you are ready to go!
Here to make the difference.
Hundreds of flutists can't be wrong. Woodify has helped musicians around the globe upgrading their sound and their comfort, too.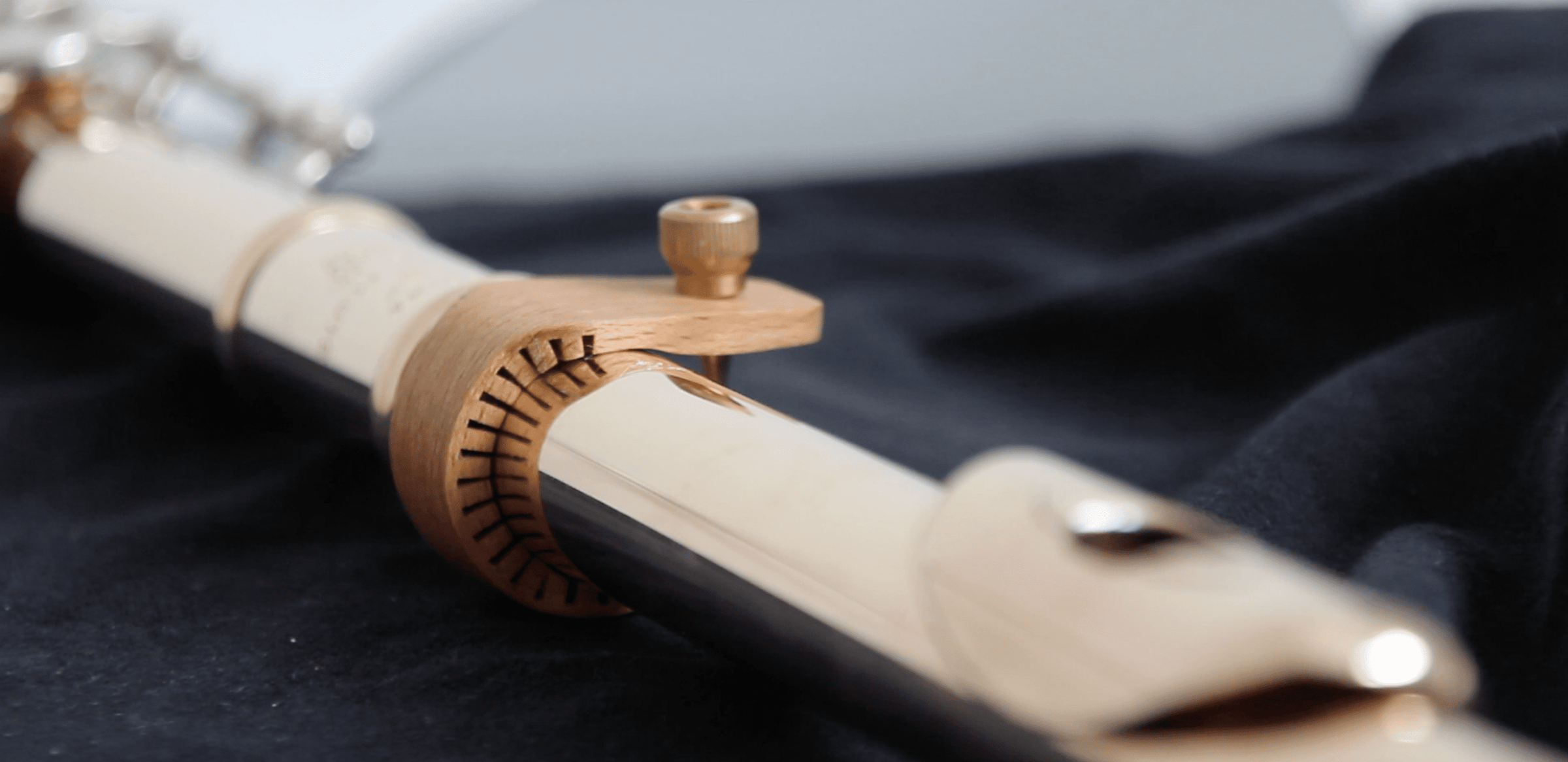 How does it work?
Woodify is the unique tone enhancer that increases the resistance of your head-joint and changes the way your instrument responds. A higher resistance allows you to play with more air, thus increasing your overall projection.
DISCOVER ALL MODELS
Increase resistance
By damping the tube in a precise position, Woodify reduces sympathetic vibrations and maximises the conversion of air into sound.
Speed up airflow
The higher resistance also reflects in a faster attack and clearer staccato. Your instrument will therefore respond faster, when using Woodify.
Reinforce your sound
Woodify also act as a tone centerer; it intensifies the harmonics of the flute sound, giving you a rich and full tone.
Ash Wood
With Ash Wood your sound will feel warmer, denser and richer in harmonics.
You will experience a more round staccato, as well as increasing the overall response.
Walnut
Walnut gives you a warm and dense sound. The increase in resistance is moderate, but the sound will feel louder and with an increased projection. Experience a sparkling, but overall round staccato.
Beech Wood
Our all-rounder. Beech Wood gives you a high increase in resistance. You will feel a full, centered sound, as well as a sharper, crispier staccato. Experience an overall increase in response, and a sound rich in harmonics.
Cherry Wood
Cherry Wood gives you a powerful, massive sound. Experience a very high increase in resistance, greater projection, crystal-clear articulation and faster response. Your tone will get very dark and focused.
Ash & Zebrano
Ash wood gives you a dense and round sound. The increase in resistance and projection is strong because of the Zebrano insert. This ring works really well on rose gold, as well as on high karat flutes.
Walnut & White Ebony
Walnut gives you a warm and dense sound. The White Ebony gives you a very high increase in resistance and volume. Your sound will feel much louder and fuller. Your tone will get very dark and focused.